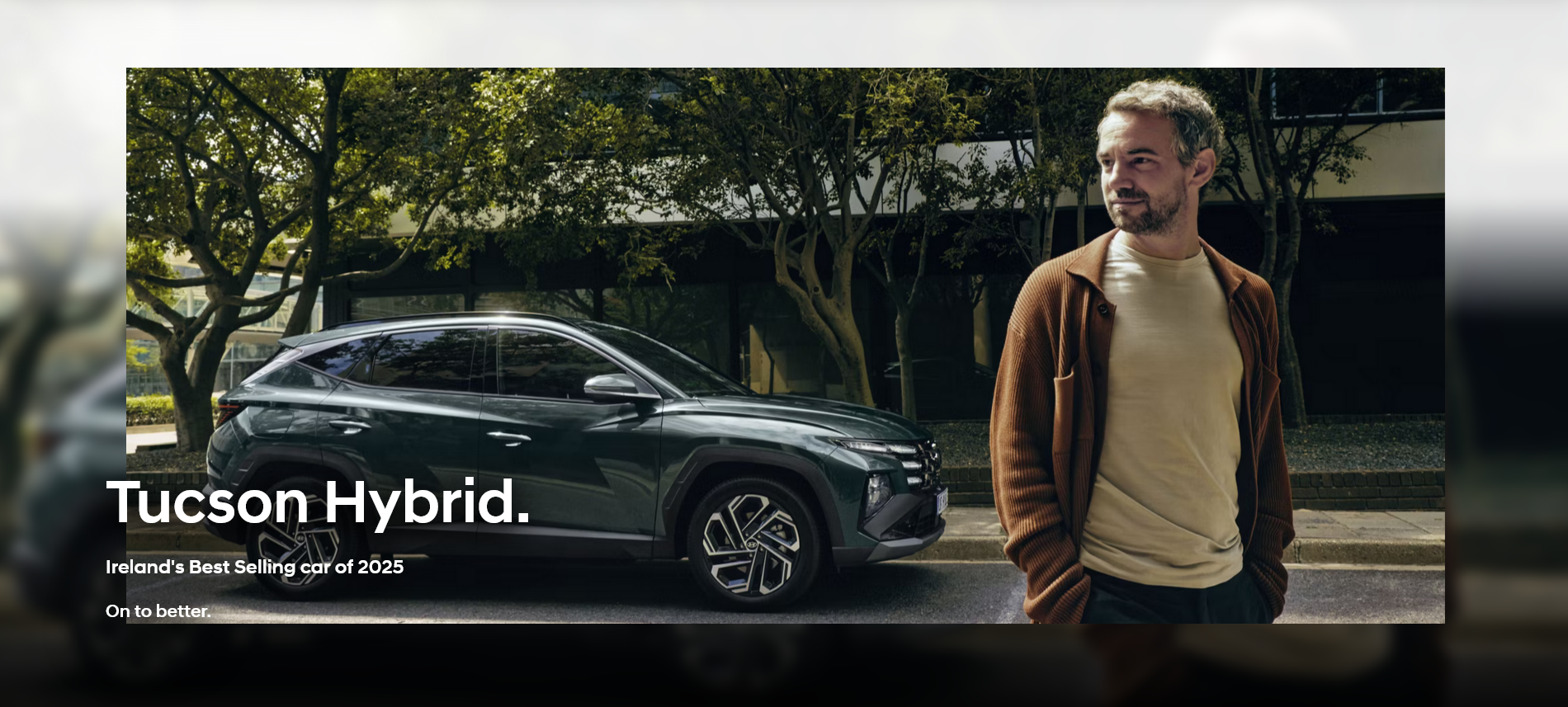 Revolutionary design. Hybrid performance.
Welcome to the revolution. The All-New Tucson Hybrid is not simply an evolution of its predecessor, but a full-blown design revolution. Leading the way in progressive design, it also offers state-of-the-art smart tech and a hybrid powertrain that takes you farther using less fuel.
Hybrid power.
Developed to reduce fuel consumption without compromising on being fun to drive, the new hybrid powertrain delivers a combined output of 230 PS and 350 Nm of maximum torque.
Cutting-edge SUV design.
Taking modern aesthetics to the next level, its chiselled surfaces and dynamic lines put the All-New Tucson Hybrid at the cutting-edge of SUV design.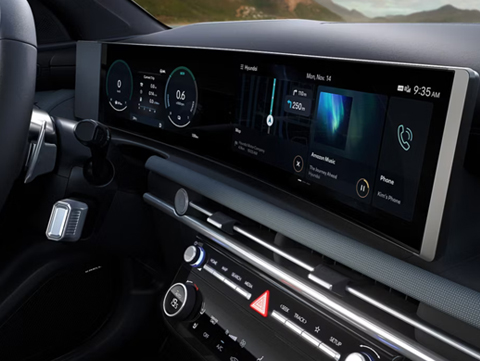 Best-in-class safety.
Enjoy even more peace of mind with best-in-class advanced driver-assistance systems and an active safety package with a range of innovative features.
What's a hybrid?
The new Tucson Hybrid is equipped with both a petrol engine and an electric motor: a so-called full-parallel hybrid drive system. They work together with the support of a 1.49 kWh lithium-ion polymer battery to deliver maximum efficiency and inspiring performance. The hybrid powertrain switches seamlessly between the petrol engine and the electric motor – sometimes utilizing both at the same time.
Connectivity.
Enjoy cutting-edge connectivity on the road wherever you go.
Convenience.
Versatile and connected, the All-New Tucson is also big on comfort and convenience.
Safety.
Discover best-in-class safety features and advanced driver-assistance systems.
Terms and Conditions – 3.9% APR Finance
This offer is valid if booked before 30th June 2022.
†Excludes delivery & related charges.
††The Guaranteed Minimum Future Value (GMFV) is payable if you renew or retain the vehicle at the end of the agreement. Further charges may be applied by your Hyundai Dealer subject to kilometer limits/condition of the vehicle.
Lending criteria and conditions apply.
To qualify for this Finance Offer a minimum deposit of 7% is required on PCP and 20% on HP.
This is a Hire Purchase & HP Agreement provided by Bank of Ireland t/a Bank of Ireland Finance.
Example vehicles and prices listed are non-metallic.
3.9% APR PCP is a mutually exclusive offer, and no other offer applies.
This offer is strictly non-transferable.
Offer available on selected models (Tucson, Tucson Hybrid and Tucson Plug-in Hybrid passenger models) only.
Subject to stock availability.
Hyundai Cars Ireland reserve the right to amend this offer at any time.
Offers are mutually exclusive.