Fast Charging. Long driving.
Never stop for petrol again. Producing zero tailpipe emissions while providing a thrilling driving experience, the new IONIQ 3 gives you an all-electric driving range of 311 km on a single charge.* And what's more, its powerful new lithium-ion polymer battery needs less than an hour to charge to 80% state of charge when using a 100 kW direct current (DC) fast-charger station. Electric awaits. Next awaits.
*Range according to WLTP cycle. Driving range may vary slightly depending on road conditions, your driving style and the, temperature.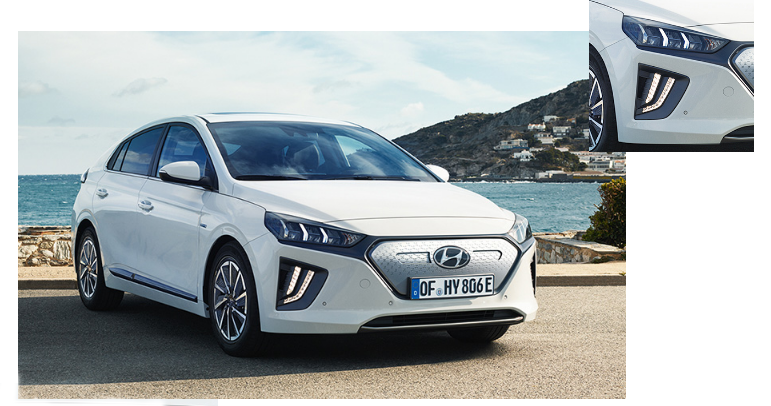 Making an electric statement.
The IONIQ's clean, aerodynamic silhouette has been
enriched with a range of new design elements. Powerful
full LED headlamps slope elegantly into the sleek closed
grille, proudly announcing its electric powertrain.
Bluelink® Connected
Car Services.
Bluelink Connected Car Services bring seamless connectivity directly into the new IONIQ 3 with online voice recognition and a wide range of features to make your drive more convenient and enjoyable. A free five-year subscription to Hyundai's LIVE Services is included with the 10.25" AVN system. Access real-time information on charging station locations and prices, traffic, weather and POI, as well as on & off-street parking and Hyundai dealerships – and even speed camera alerts where allowed by law.
*Please note the Bluelink feature is only available on specific trim levels across a select range of new Hyundai models. Please contact us to find out more.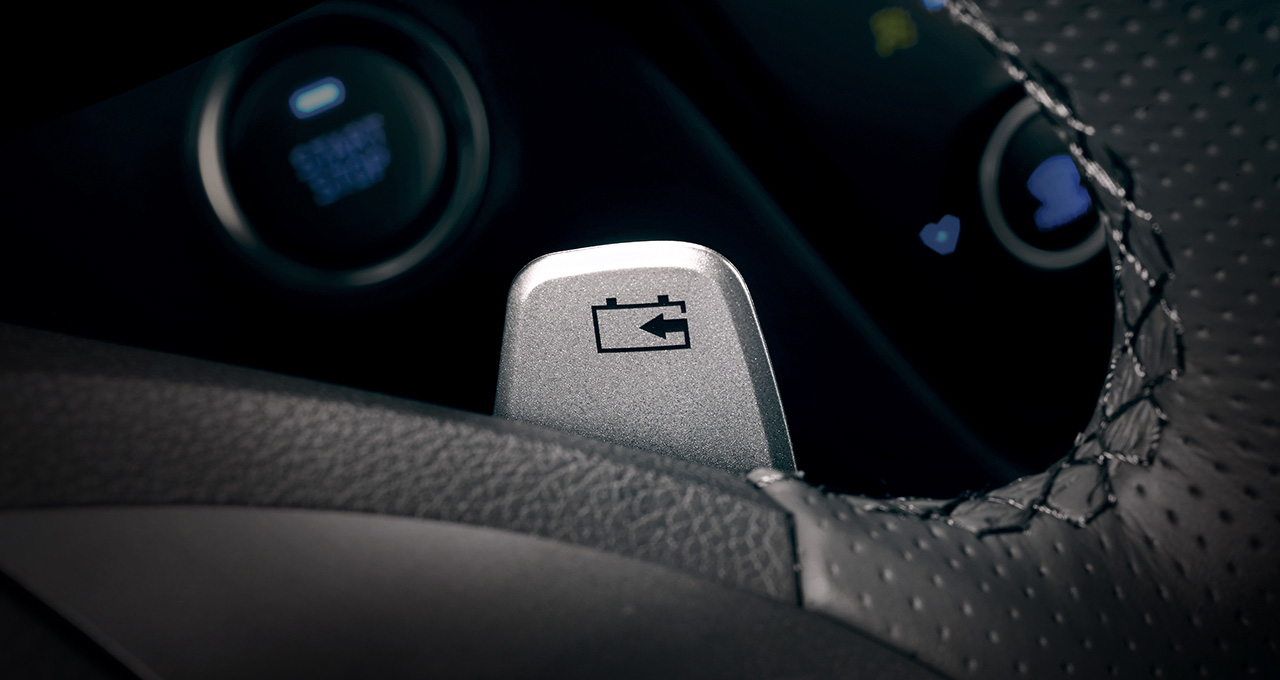 Paddle shifters for regenerative braking.
You can easily maximise your range and maintain a healthy state of charge by adjusting the level of regenerative braking with the steering wheel-mounted paddle shifters. Four levels can be selected: each with a different level of deceleration and charging strength. Pull the left paddle shifter and holdto activate maximum strength regenerative braking. It is possible to stop the car in this way without using the conventional brake pedal, depending on the driving situation. Charging strength is the strongest in this mode.
Button type shift-by-wire.
In the IONIQ 3, you switch between drive, neutral, reverse and park by simply using the buttons conveniently located in the centre console. The electric parking brake is here as well. It frees up space in the centre console for two cup holders and practical wireless charging compartment for Qi-enabled smartphones.